Tuesday, August 7th, 2007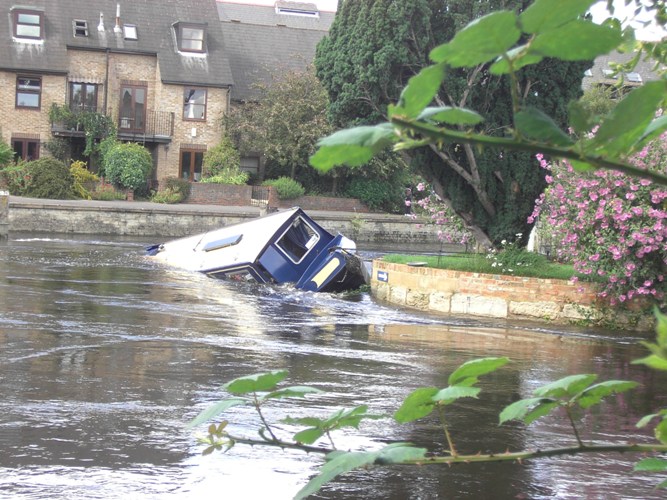 So, thank goodness, we didn't get flooded although number 2 son did manage to get himself electrocuted wading through water and treading on a live wire, exposed when a traffic bollard had become dislodged. Happily, when I found him in the emergency room at the hospital he was vying with his chum to make 'this is rather shocking' type jokes. A photographer was passing (as they so often are) and took several pictures of the action which Max then showed me. Having got over the panic of a sizzling son, I saw the picture of him, rigid and lying in the water and found it very disturbing. And of course, it made me think again about pictures and publicity. If I had seen the picture dispassionately I would have thought it was brilliant and it certainly conveyed the event far more eloquently than words could. I've personally taken the 'use the off button' view so although it is on the photographer's web site, I'm not going to advertise it.
The flood time or non flood time in our case was rather strange. Our main road was closed so we could cycle freely and the Head of the River Pub was almost empty. By Folly Bridge the narrow boat, moored hastily as the waters rose, was abandoned to the river as they went down. It's still there and fast becoming a local sight.